This is the most expected competition of players and amateurs of Lawn Bowls: the World Championships 2020 will bring the greatest players in the world together for two weeks. 
The competition take place every four years and after Auckland (New Zealand) in 2016, Gold Coast (Australia) will welcome the event of the year. For the first time, France is in the list of the 36 participating countries among great nations such as England, Australia, USA, India and China. Therefore, France is ready to made its mark on its history and Lawn Bowls history as well.
2019 has already been marked by sporting feats: a silver medal at the European championships and the big qualification at the Atlantic championship in Cardiff. Thus, the male triplet Amaury Dumont, Virgile Machado and Maxime Faure won their ticket for the country of Kangaroos and their colleague Cindy Royet won her place in women's singles.
Objective achievement for France, perennial minnows of the competition:
« We are aware that the challenge is daunting. The world championships gather the best players in the discipline. Most of them practice at a professional level, in Australia, important Bowls nation! * They know grounds perfectly and the opponents which they will face, like in tennis. But that will not stop us from giving the best of ourselves. We know our style of play is different from the rest and can be a surprise, like in Cardiff for qualifying and Guernsey when we won a silver medal. Therefore we continue to work around this singularity which is our strength », explain Stephane Fournier, the French Team coach. Indeed, if the players of Team France have only been practicing Lawn Bowls for three years, they all come from other boules sports, which gives them an original way of approaching a game. Next step: the start of training camps in Europe and then a departure for Australia in early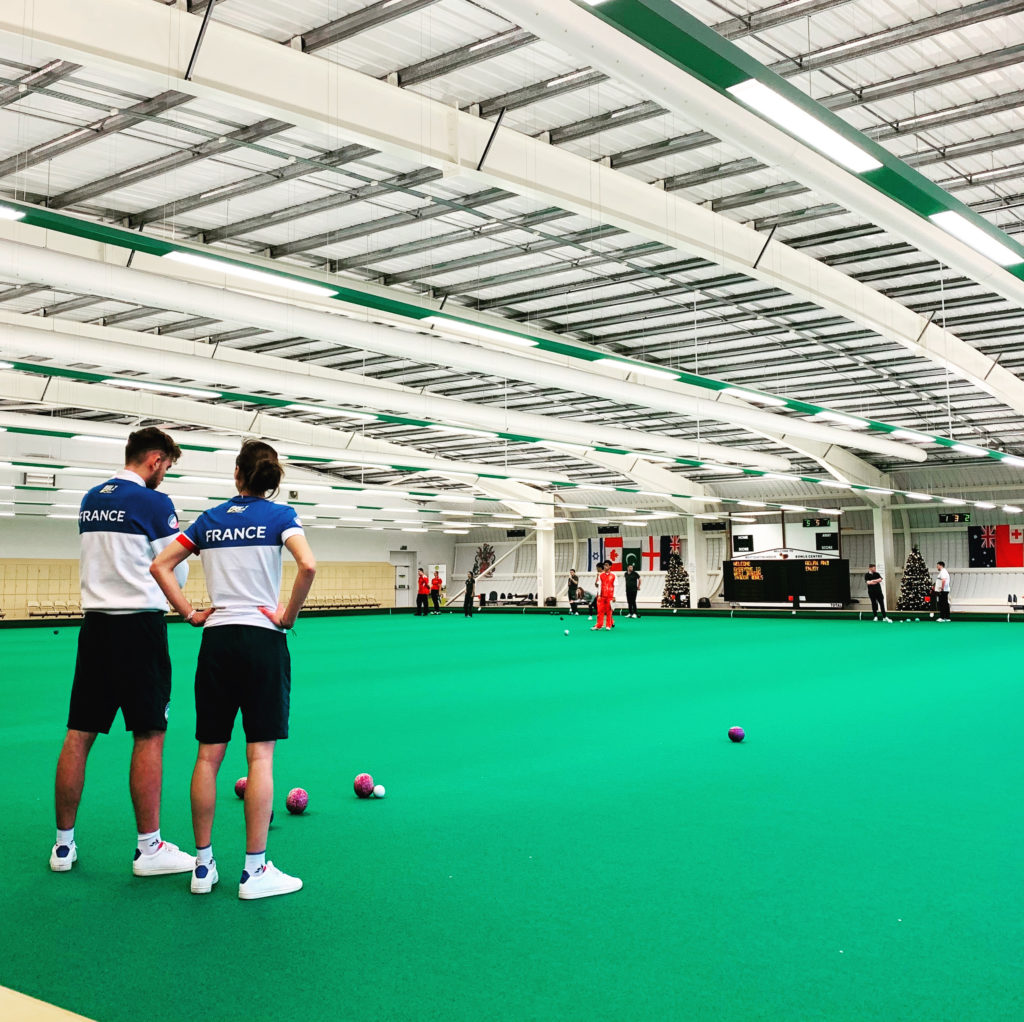 Australia: Country of Bowls
If this sport is almost unknown in France, it is very popular in Australia which counts more than a million amateurs. Players from all over the world go there to be able to practice at a professional level and the Australian federation has currently a partnership with three television channels for the broadcasting of matches and a weekly program entitled "The bowls show" every Sunday at 3 p.m. on SBS, (more information here).  And for the first time, the Daily Telegraph (British daily) has included in its calendar of sporting events 2020, the World Championships of Lawn Bowls, alongside Football, Tennis and Rugby.