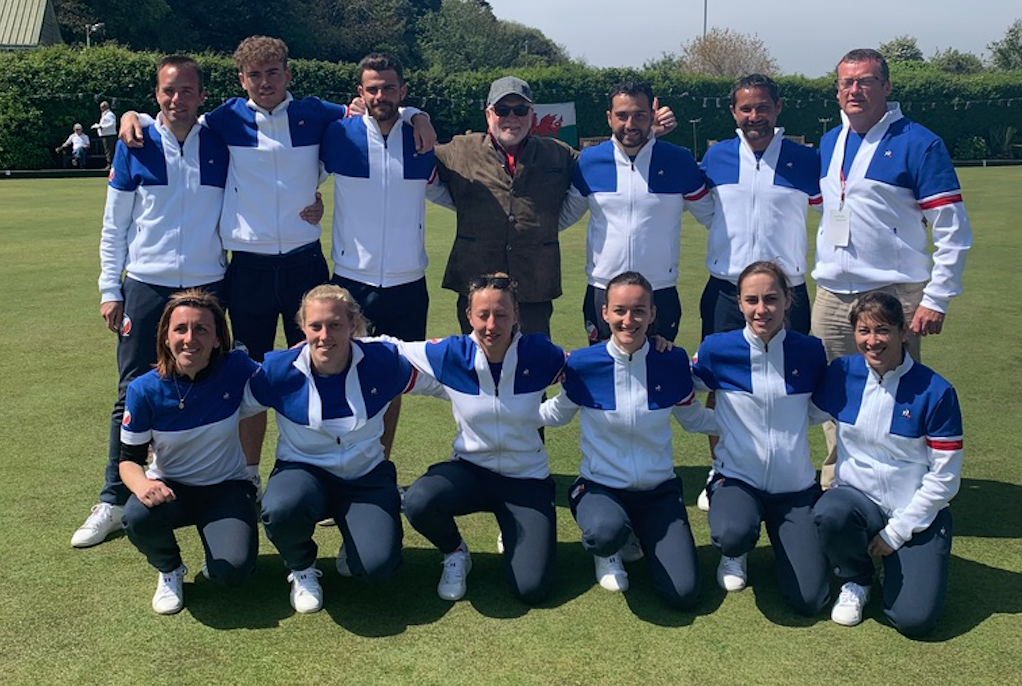 Cindy ROYET
European vice-champion in
Lawn Bowls (mixed fours)
Double champion of France
of boule lyonnaise
Olivia FOUR
European vice-champion in
Lawn Bowls (mixed fours)
Champion of France of
boule lyonnaise (second division)
Amaury DUMONT
European vice-champion in
Lawn Bowls (mixed fours)
Qualified for the U25 (Newcastle 2019) and senior (Australia 2020) world championships
Virgile MACHADO
European vice-champion in
Lawn Bowls (mixed fours)
Double finalist of boule lyonnaise's
National French Cup 
Emma BAGGIO
Winner of the boule lyonnaise's
European Clubs' Cup
Qualified for the U25 world championship
(Newcastle 2019)
David DUCOTÉ
Double champion of France
of boule lyonnaise
Qualified for the world championship
(Australia 2020)
Amandine FRANCE
Participation to the Lawn Bowls Atlantic Championship in Cardiff (2018)
Guillaume HERTZOG
Multiple departmental
titles of pétanque
Audrey VYT
Champion of France and winner of
the European Cup of boule lyonnaise
European record-holder in relay shooting
Stéphane FOURNIER
Head coach since 2017, winner as a coach of the boule lyonnaise's European and world championships
The French lawn bowls team was born after the FFLB was created in 2016, thanks to our main partner DUVARRY DÉVELOPPEMENT. In only three years, the progress made were incredible. France has become one of the best nations in Europe. It took part to its first international competition in 2017: the European Lawn Bowls championship in Jersey (UK).
The team gets better with each tournament played: the Atlantic Championship in Cardiff in 2018 and of course, the 2019 European championship in Guernsey. Against all odds, Team France won the silver medal in mixed fours, a great performance that astonished the best European players. But these results are not due to luck: the federation considers its players as high level athletes, imposing them individualized training program prepared by head coach Stéphane FOURNIER. 
The team is composed by the best players of boule lyonnaise and pétanque in the country. They managed to adapt very quickly to this new sport. Skilled with a mental dispositions and surrounded by an involved staff, our champions are in the best conditions to perform. They will try to gain new medals in the next competitions: the U25 World championship in Newcastle in December 2019 and the World championship in Australia in May 2020. Our players represent the perfect idea of Patrick DUVARRY's viewing of the federation: more than a sport, a way of life.
This young and motivated team has no limits and dream of a world medal against the best of the best. For this, it will need the support of an entire country, so…
VIVE LA FRANCE!