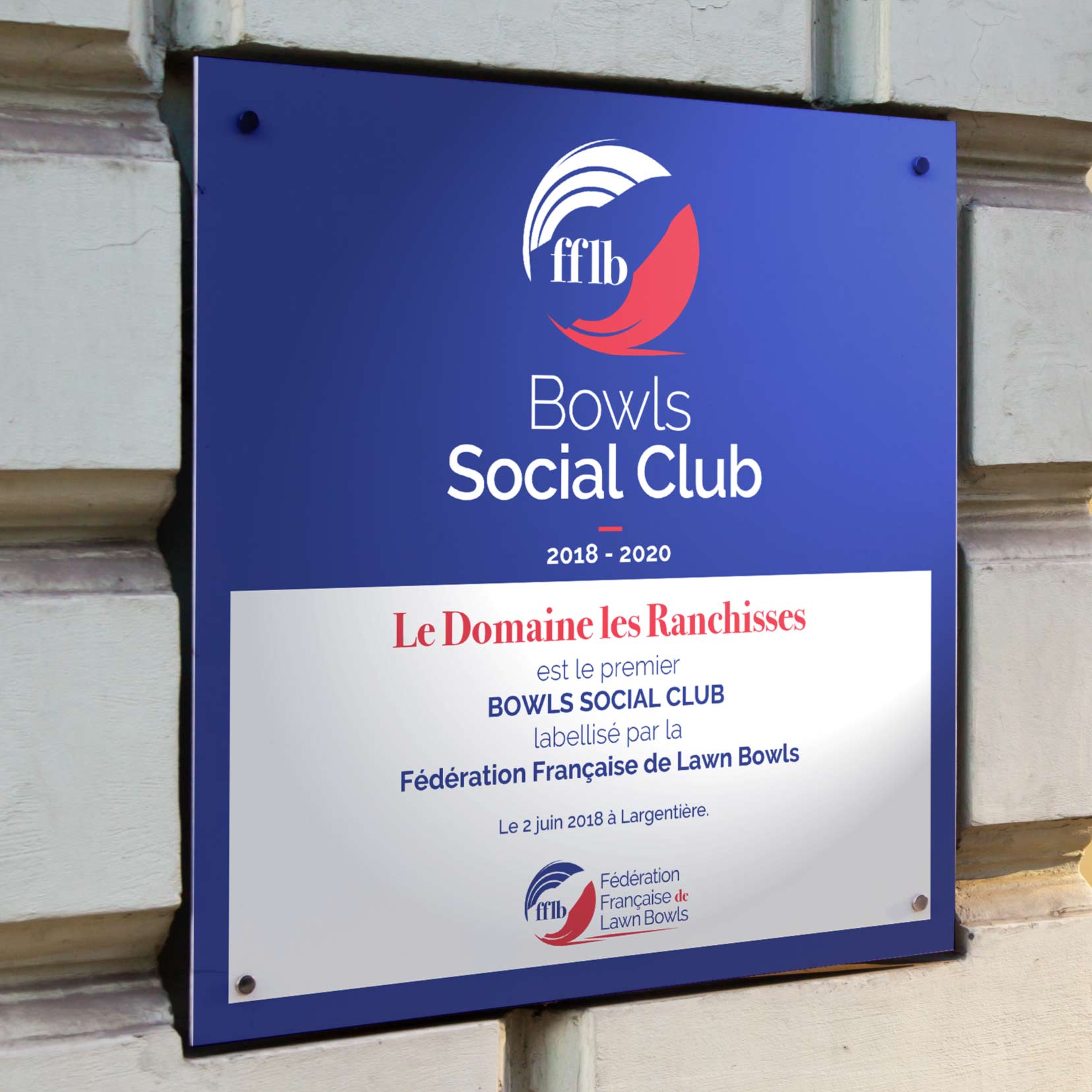 The BSC Label
(Bowls Social Club)
_
This Label is awarded to establishments wishing to represent the image of lawn bowls in France and meeting the charter of excellence Bowls Social Club.

It is granted for a duration of 3 years, and symbolised by a trophy hand-delivered at the inauguration of the Bowls Social Club area of ​​the establishment.
It is the subject of an engagement contract between the FFLB and the labelled partner.
_
So why is having a Bowls Social Club label so special?
> Be the proud recipient of a Label of excellence
Give yourself a high-profile image or build one by being part of a "social club".
> Be part of the highly exclusive BSC
20 members over the next 5 years.
> Attract new international customers
Develop new markets with Anglo-Saxon and Asian customers.
> Offer a new activity
Accessible to all and distinctive: more than just a sport, it's a way of life!
The FFLB commitment
> Visibility across all media of the FFLB
– Website, social media, press releases, newsletters among others
– During promotion campaigns for lawn bowls: seminars, training, tournaments…
> Support from the FFLB
– When setting up the Lawn Bowls offer in the establishment:
technical support regarding facilities, training for players and much more.
– At private events such as inaugurations and other occasions.
> Benefits of the FFLB network
Being in touch with 7,500 clubs and more than 50 international federations
as well as our equipment suppliers and our press/media network.
BSC Charter
The Bowls Social Clubs members commit to:
Premium Quality
Create an unforgettable experience with sterling high-quality service.

Relaxation
Create an ambience where players can let their hair down and unwind.
Way of life
Make each moment exquisite and unique by fostering elegance and a 'social club' spirit.
Sporting culture
Encourage sports and relaxation for ensuring maximum leisure and improvement.
Warm and friendly atmosphere
Develop a warm and convivial ambience so that everyone feels like they never left home.

Respect
Every customer is treated with respect and consideration, and is respected regardless of his or her differences.